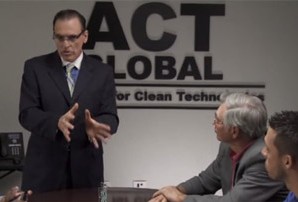 Welcome to ACT Global
The Technology Accelerator (ACT Global) main purpose is to facilitate financial, technical, material and strategic assistance to entrepreneurs, inventors, and innovating business owners from any origin in the development and commercialization of their initiatives in order to generate wealth and specialized employment.
ACT Global is located at the Universidad del Turabo's main campus in Gurabo, Puerto Rico and has not only this institution's collaboration, but also from other universities and private institutions as well. ACT Global counts with the sponsorship of the Economic Development Administration, the Department of Energy of the United States and the Puerto Rico Science Technology and Research Trust. The entrepreneurial and scientific surrounding in which ACT Global is located provide the ideal conditions to accomplish its mission.